The stars aligned in literary delight on the 5th of October at Almo's Books, Carterton's treasure trove of literature, as children and adults alike gathered under the metaphorical night sky for an enchanting evening of space-themed storytelling. This special event, forming a key part of World Space Week 2023, saw the beloved local bookstore transform its cozy coffee shop corner into a celestial dome of imagination and wonder.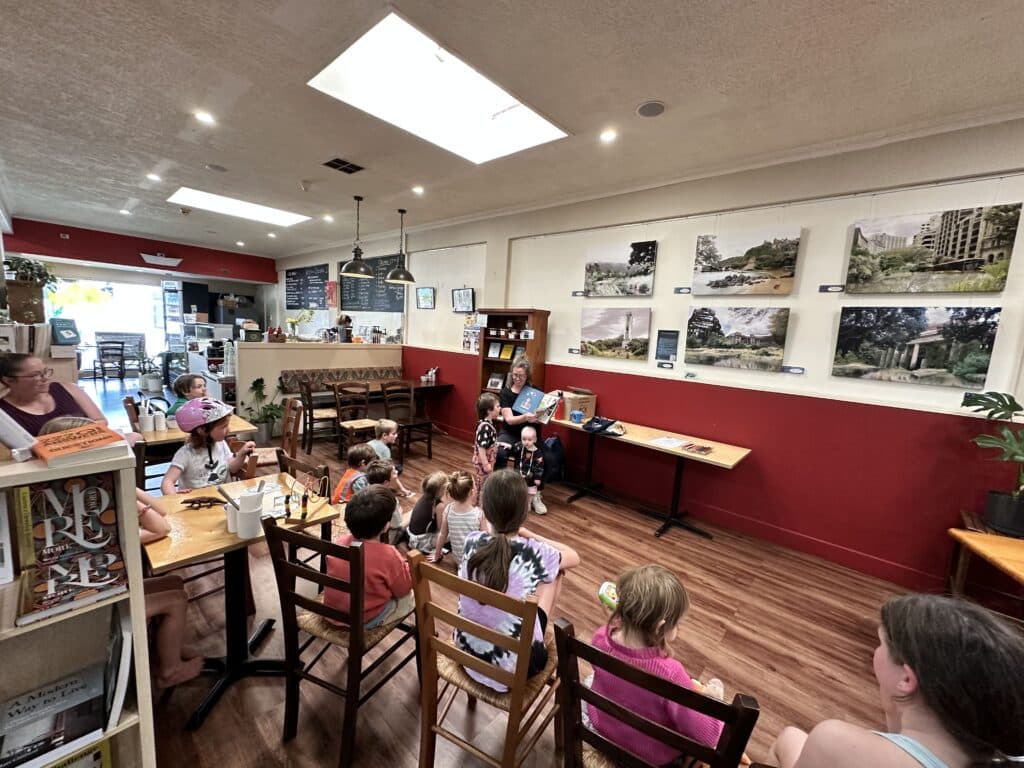 Around 20 space enthusiasts, young and not-so-young, huddled together in the warm, inviting ambiance of Almos's coffee shop. They were all there to embark on a journey not just through space, but through the power of stories, guided by the captivating narration of Alice Horsham. With each word, Alice illustrated the cosmos not as distant and cold, but as realms of adventure, bravery, and wonder.
Almo's Bookstore
But the event was more than just an evening of storytelling; it was a glowing testament to the community spirit that thrives in Carterton. Almo's Books, a cornerstone of this tight-knit community, is no ordinary bookstore. It's a universe in itself, with galaxies of titles spanning genres from Children & Young Adult Fiction to works by New Zealand's and Carterton's own local authors.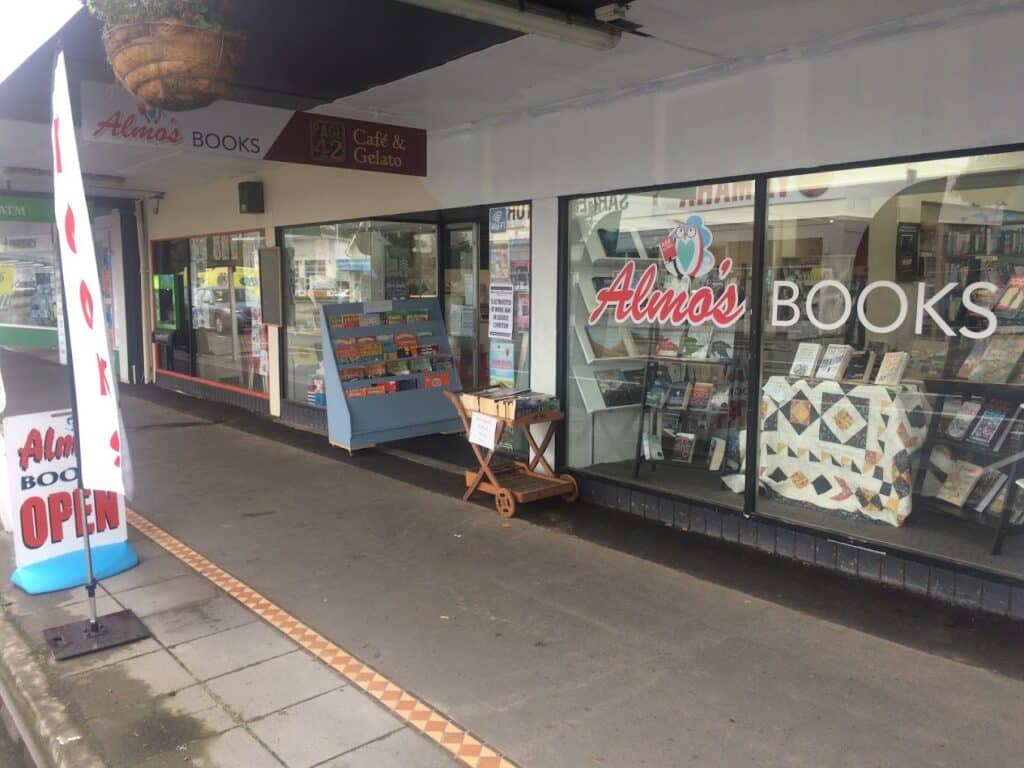 For those with their eyes fixed on the stars, Almo's offers an impressive array of space and astronomy books. Whether you're a budding astronomer, an amateur stargazer, or an astrophysicist-in-the-making, you'll find the bookstore ready to cater to your celestial curiosity. And if by chance you don't find the specific title that you're after, the incredibly accommodating staff at Almo's will happily order it for you — ensuring your journey of space discovery remains unhampered.
Yet, Almos's allure doesn't stop at books. They also offer a fantastic selection of unique stationery, quirky postcards perfect for sharing a piece of Carterton with the world, and an extensive range of Wairarapa guidebooks, calendars, and assorted gifts suitable for any occasion.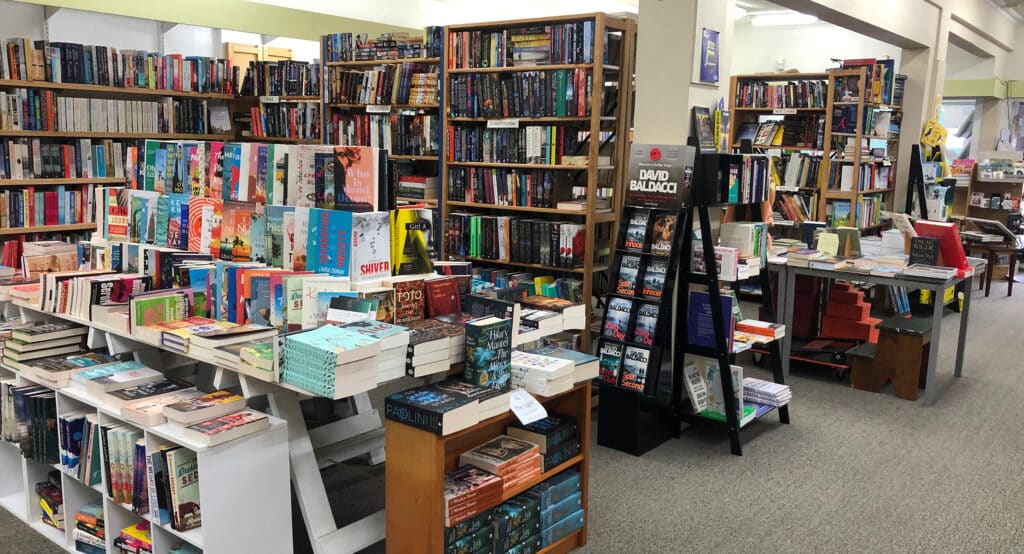 What truly makes Almos a gem, however, is its quaint coffee shop. Situated just across the room from the literary haven, the coffee shop invites you to recline with a freshly brewed cup in one hand and your newest book in the other, enveloped by the comforting aroma of coffee and the rustle of turning pages.
Space Story Time
The Space Story Time event was not just a celebration of space but of the places that bring communities together — to learn, to explore, and to dream. It underscored Carterton's ongoing commitment to becoming a beacon for space education and a cultural hub where the arts and sciences meet, inspiring the astronauts and astrophysicists of tomorrow.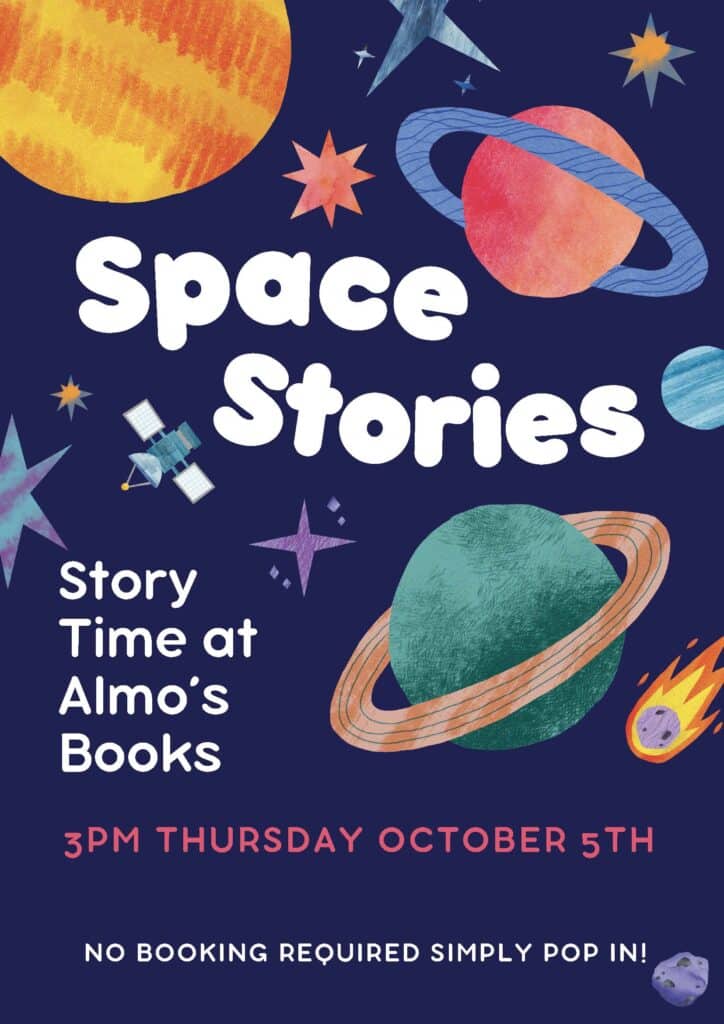 A hearty thank you goes out to Alice Horsham for her mesmerizing storytelling, Almos Books for hosting this stellar event, and of course, to all the space enthusiasts who attended. Keep your eyes on the stars and your feet in Carterton, as we continue to celebrate the wonders of the cosmos through community, education, and outreach.
Remember, in Carterton, our journey through space doesn't require a rocketship — just a good book, a curious mind, and a community that looks to the stars together. See you at our next celestial celebration!