World Space Week's Space Scavenger Hunt organised by Go Carterton from the 4th to the 10th of October, saw eight of our local businesses transforming their storefronts into planetary clues.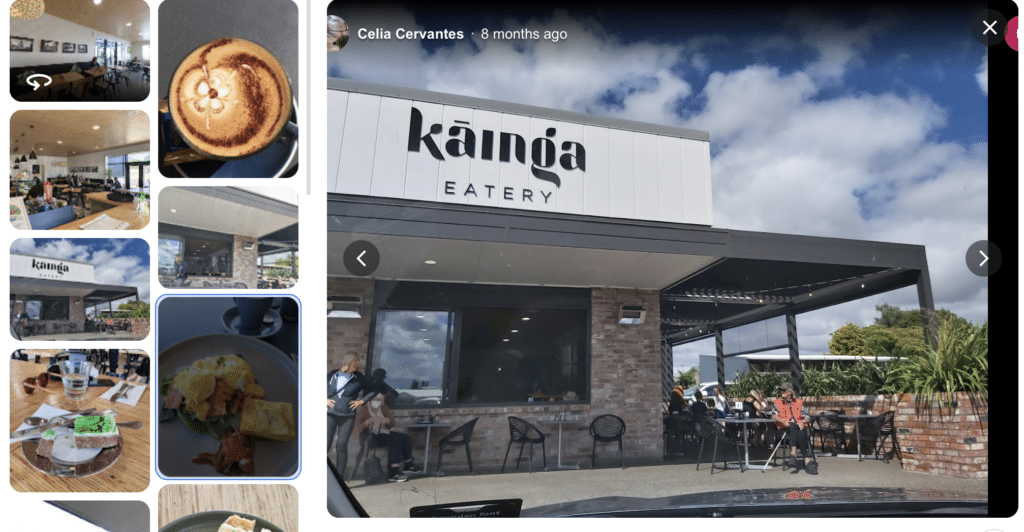 Each participating location — Kainga Eatery, Little Africa, Cooper Farm Services, Head Quarters, The Events Centre, Almo's Books, Carterton $ Mart, and Orly Boutique — hosted a unique planet displayed in their windows. These establishments, usually places of daily routine, became stops on a journey through the Solar System.
We were delighted to see the Space Scavenger Hunt in Carterton, it was a way to bring the community together, not just in celebration of space, but of Carterton itself. Go Carterton, with its continuous efforts to boost local engagement and business, encouraged residents and visitors alike to reconnect with local businesses, all while indulging their cosmic curiosity.
Participants, armed with their scavenger lists, were seen wandering from store to store.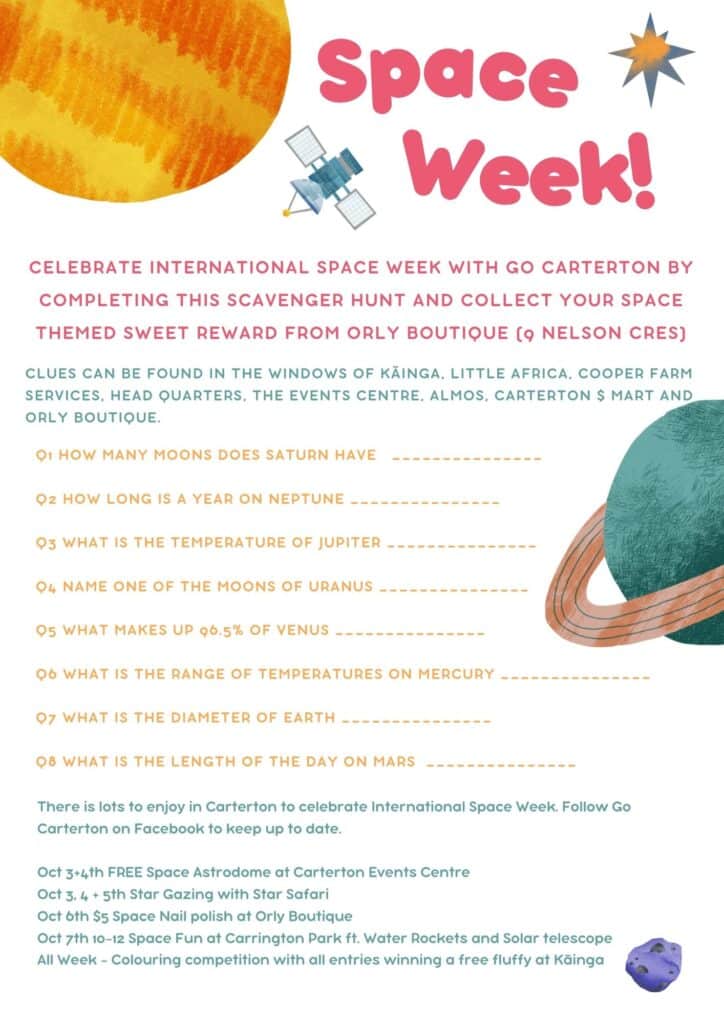 A huge thank you to Go Carterton for this innovative, unifying event, and to the businesses that became our planets for a week. Congratulations to all the participants who embarked on this journey with us. As World Space Week concluded, it's clear that the adventure, exploration, and learning it inspired will continue to resonate within Carterton, propelling us further into the cosmos, one curious step at a time.
Follow us for more updates, and keep your explorer's spirit ready, as the streets of Carterton might just transform into another extraordinary universe to explore in the near future!